In order to promote mutual cultural learning between China and Latin American and Caribbean countries, on October 29, 11 youth delegations from ten Latin American and Caribbean countries visited SCAU and held a discussion.
During the visit, the delegation visited the South China Agricultural Museum, enjoyed a tea art performance at the College of Horticulture, experienced the art of pressed flowers, and jointly felt the traditional Chinese farming culture, experienced the beauty of pressed flowers.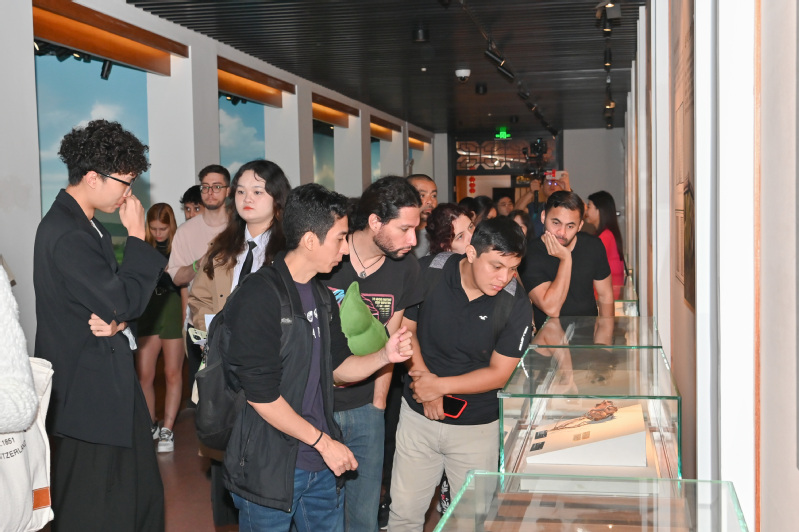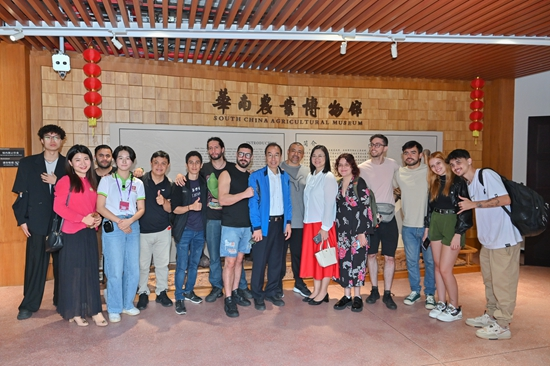 Visit the South China Agricultural Museum
At the symposium, the host introduced the development of SCAU and CLAERIA, and encouraged the delegation to understand and experience China's language, food, and culture in the process of contributing to the construction of a community with a shared future between China and Latin America.
Members of the delegation said that this event allowed them to understand the history of traditional Chinese farming culture and experience the unique customs of South China. This is not only a cultural collision, but also the building of a bridge of friendship. They would take the knowledge and experience back to their countries, and promote Chinese and Latin American culture through self-media and other channels.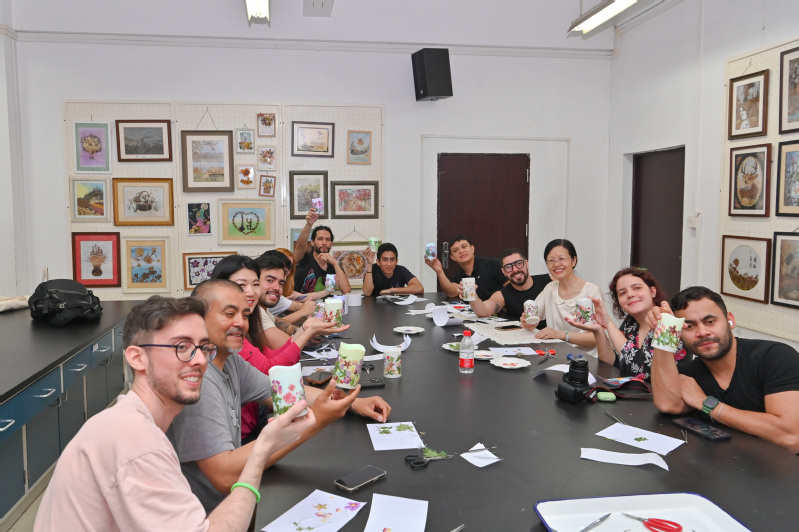 Experience flower pressing
Counselor Chen Ping of the China Public Diplomacy Association, Li Hongzhi, the director of the Division of American and Oceania Countriesthe of Foreign Affairs Office of Guangdong Province, and relevant leaders and experts from SCAU attended. China Global Television Network (CGTN) and Southern Metropolis Daily reported on the activities.