Recently, the 2022 International Chinese Language Education Conference and Expo with the theme of Building New Landscape, Pursuing Higher Quality was launched in Beijing, and nearly 1,800 delegates from more than 90 countries and regions participated in the event. The Seminar on "Chinese+" Programs in the American and Oceanian Countries, as part of the event, was held on December 15, 2022. At the invitation of Center for Language Education and Cooperation, SCAU attended the seminar as one of the four participating Chinese universities. Prof. Qiu Rongliang made a keynote report on behalf of the university.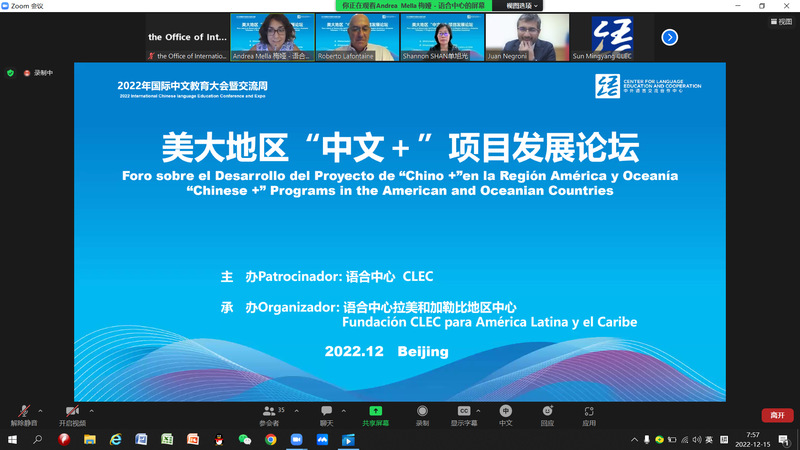 Prof. Qiu Rongliang shared the concept and development strategy of the Chinese Language + Agricultural Education and Technology Development Center, and introduced the development of CLAERIA. He said that the Center must focus on the common needs of both sides, give full play to the advantages of both sides to promote personnel exchanges and cooperation. The Center will take a more proactive approach in the integration into the global science and technology innovation network and provide a bridge between the Chinese and Latin American governments, research institutions and enterprises. He called on the Chinese and Latin American governments to give more support to the Center in terms of operating costs, faculty, personnel training, academic exchanges, cultural exchanges, and integration of education and industry, to facilitate the sustainable development of the Center.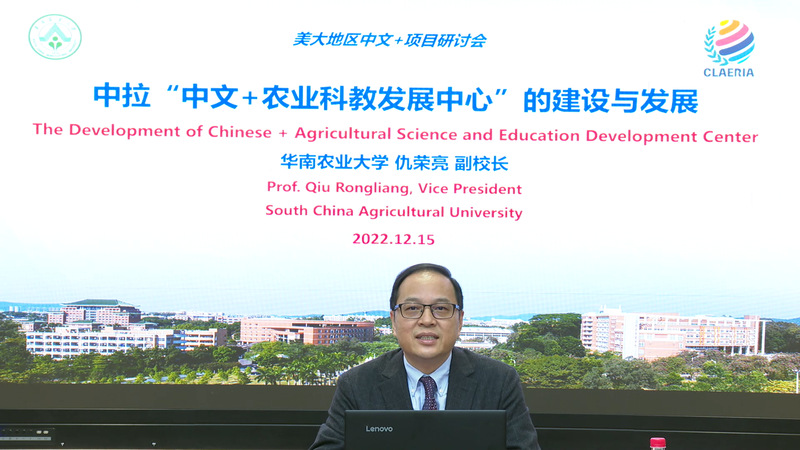 In recent years, SCAU has achieved fruitful results in the cooperation with LA countries. In December 2020, SCAU initiated the China-Latin America Agricultural Education and Research InnovationAlliance. In June 2022, we signed an agreement with the Autonomous University of Chapingo in Mexico and the Federal University of Mato Grosso in Brazil to build the first group of Chinese Language+ Agricultural Education and Technology Development Centers under the support of CLEC, MOE, which will strengthen the innovation and sustainable development of international Chinese and agricultural education.