To celebrate the 2nd anniversary of the establishment of China-Latin America Agricultural Education and Research Innovation Alliance (CLAERIA), the International Symposium on China-Latin America Biological Control, jointly organized by South China Agricultural University, CLAERIA and "Belt and Road Initiative" Technology Industry and Innovation Institute for Biological Control of Agricultural Pests, was successfully held on December 15. Prof. Qiu Rongliang, Vice President of SCAU attended the opening ceremony and delivered a speech.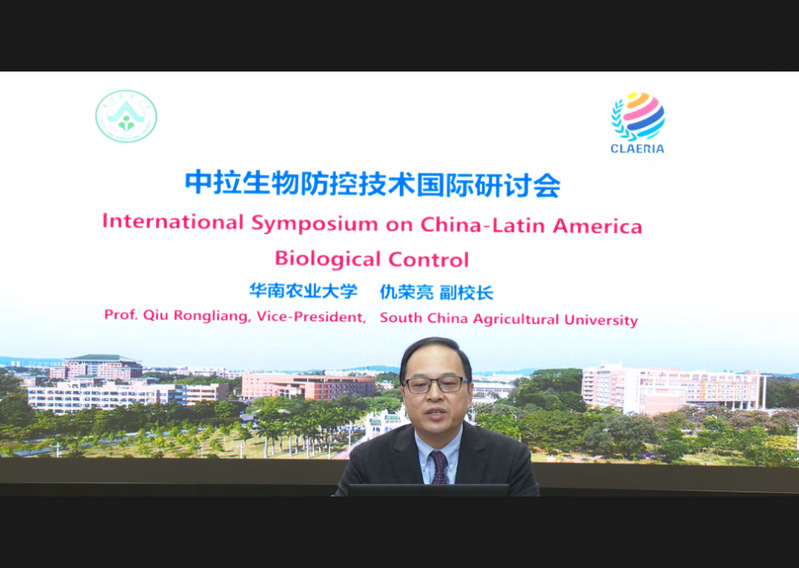 Prof. Qiu Rongliang said that CLAERIA is an important platform for the exchange and cooperation between SCAU and the Latin American universities in the field of agriculture and people-to-people exchange, and this symposium is of great significance to the research cooperation between the member universities in China and Latin America in biological control technology and the safety of agricultural products.
Prof. Liu Tongxian from Guizhou University and Prof. Jin Fengliang from SCAU chaired the keynote speech and panel discussion. Ten experts from China, Brazil, Argentina and Venezuela gave lectures. Nearly 100 experts from member universities and research institutions shared online the research progress of pest control technology in various countries. Prof. Hugo Cerda from Universidad Nacional Experimental Simón Rodríguezof Venezuela and Prof. Liu Tongxian from Guizhou University made concluding remarks. The two professors proposed that Chinese and Latin American experts should continue to strengthen cooperation and jointly develop new biological control technologies, so as to make greater contributions to the sustainable agricultural development and food security.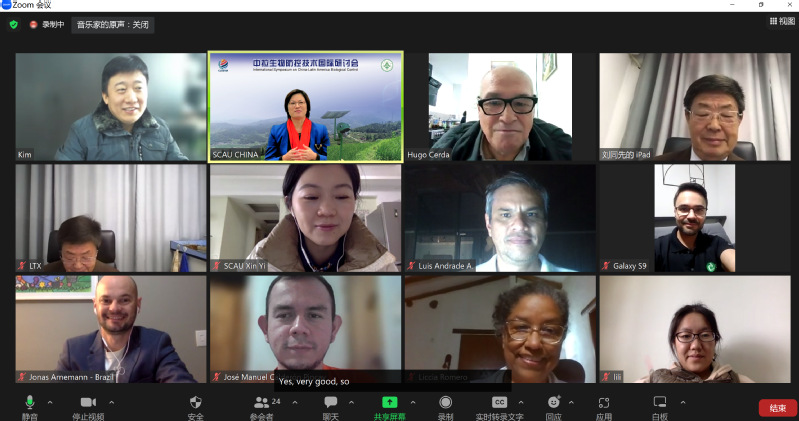 Directors of the International Office and relevant colleges of SCAU attended the symposium.