On August 18th, the 2022 Guangzhou World Agricultural Expo (hereinafter referred to as Wagri), which was co-organized by South China Agricultural University(SCAU), China-Latin America Agricultural Education and Research Innovation Alliance (CLAERIA), Cantonese Cuisine Industry Committee of the World Federation of Chinese Catering Industry, Joint Research Institute of Prepared Dishes Industry in Guangdong, Guangdong Food Association and other units, grandly opened in Pazhou Poly World Trade Expo Hall. Wang Binwei, the party secretary of SCAU, attended the opening ceremony and delivered a speech.
Consuls general and diplomatic representatvies from Consulate General in Guangzhou of more than 10 countries including Brazil, Colombia, Mexico, Peru, Venezuela, Spain etc., representatives of the World Federation of Chinese Catering Industry, Guangdong Federation of Returned Overseas Chinese, and the Agricultural Industry Chamber of Commerce of the All-China Federation of Industry and Commerce, and officials from over 10 local governments of major agricultural producing areas/cities such as Wuhan, Tianmen, Yangjiang, Maoming attended the opening ceremony.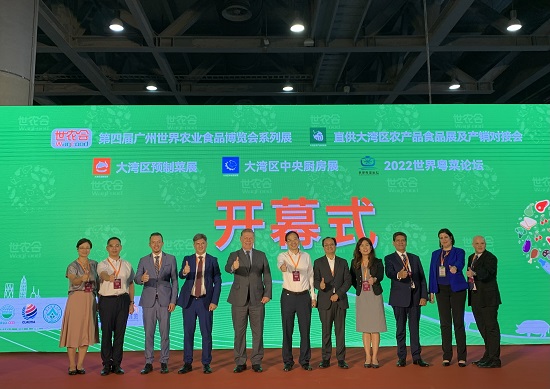 On behalf of the organizer, Wang Binwei expressed his sincere welcome to the representatives and merchants from 14 countries, reviewed the general situation of the previous three Wagri, introduced SCAU and the status of the CLAERIA led by SCAU. The Wagri has provided a high-level platform for agricultural products display, academic forum, brand promotion and trade negotiation, deepened the international communication and cooperation of the agricultural foods industry in Guangdong-HongKong-Macao Greater Bay Area, and brought the high-quality agricultural products and prepared dishes to the world and promoted the deep integration of agricultural products market. SCAU, as a double first-class university in China, by further leveraging its advantages in scientific and technological innovation, talent training and achievement transformation, will help develop the food industry, participate in international and regional food industry exchanges and cooperation and strive to contribute more to the modernization of China's agriculture and the sustainable and healthy development of global agriculture, he said.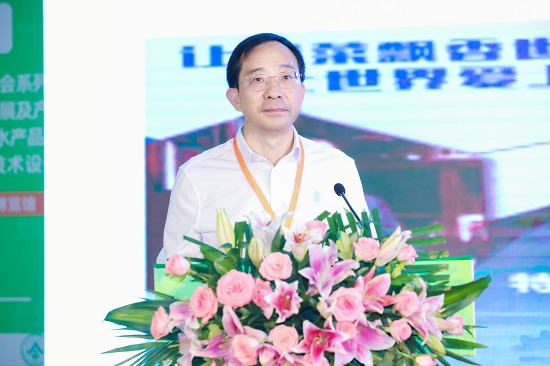 Hernán Vargas Martín, Consul General of the Consulate General of Colombia in Guangzhou, delivered a speech on behalf of the Latin American diplomatic consulates and stressed the vital role of agriculture for Latin America's economic development. He spoke highly of the important progress and contribution made by SCAU and the CLAERIA in the agricultural fields of Latin American countries and expressed that he has the full confidence in Sino-Latin American cooperation focusing on agriculture, energy and environment etc..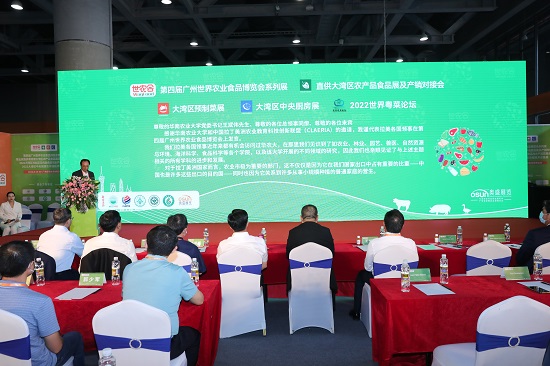 The Fifth Direct Supply Guangdong-Hong Kong-Macao Greater Bay Area Agricultural Products and Food Exhibition and Production and Marketing Matchmaking Conference, the 2022 Greater Bay Area Pre-made dishes, Meat and Aquatic Products Trade Exhibition and Cold Chain Equipment Exhibition is along with the Wagri. Aiming at promoting the agricultural foods and prepared dishes, this expo with the exhibition plus forum , competition and tasting model intends to make the world fall in love with Chinese prepared dishes and attracts more than 500 exhibitors and 8,000 buyers. It is a successful platform for the production and marketing of agricultural products in the Guangdong-Hong Kong-Macao Greater Bay Area.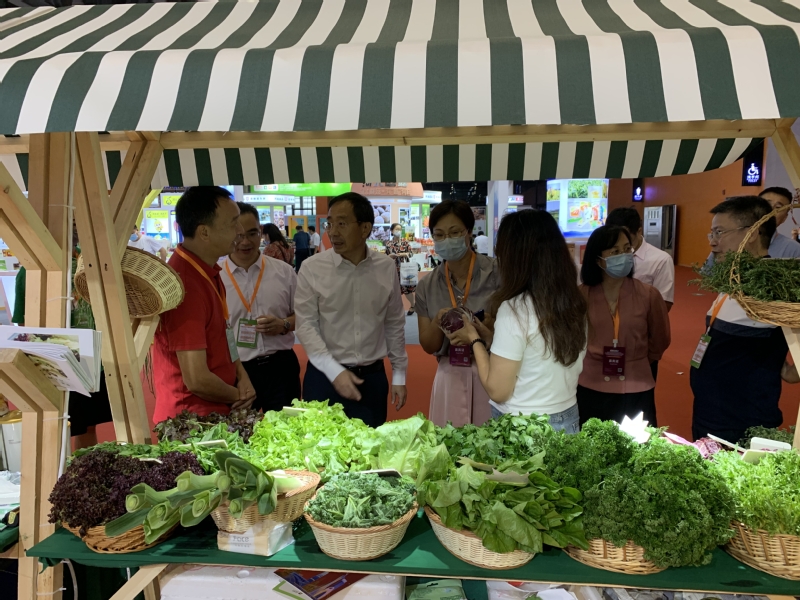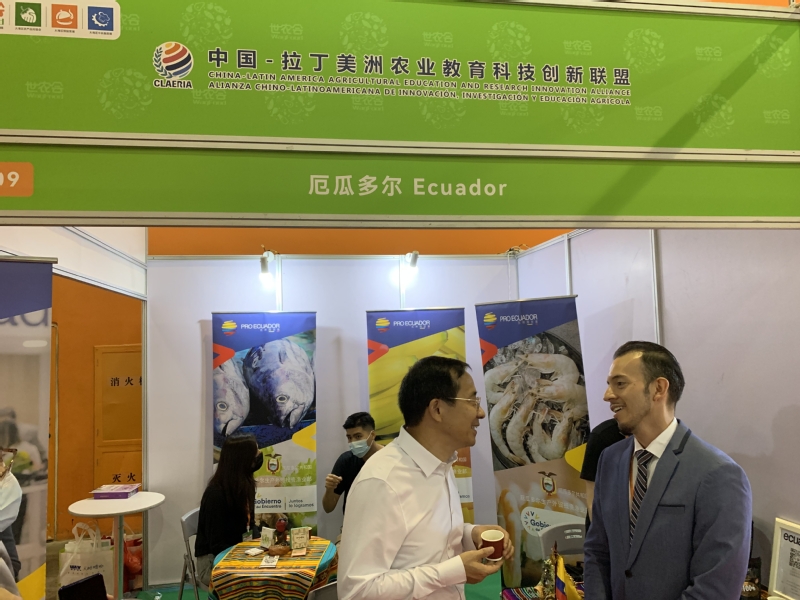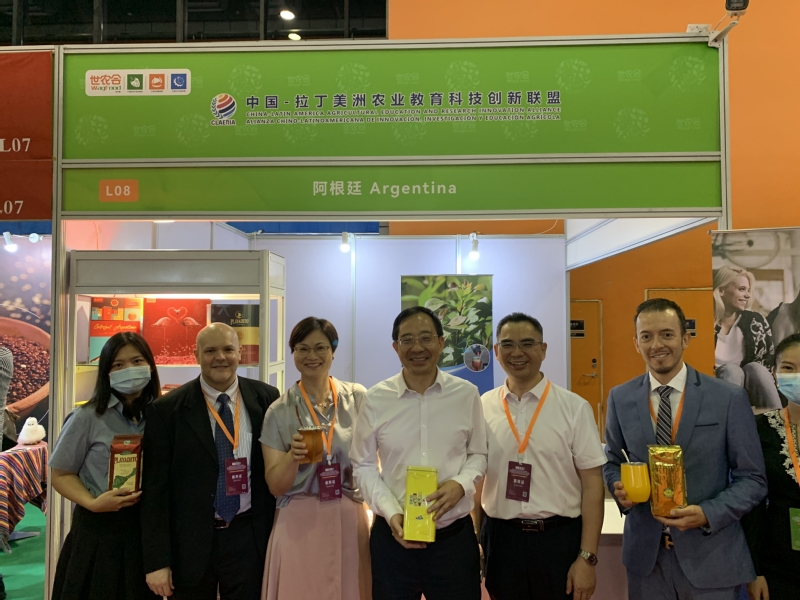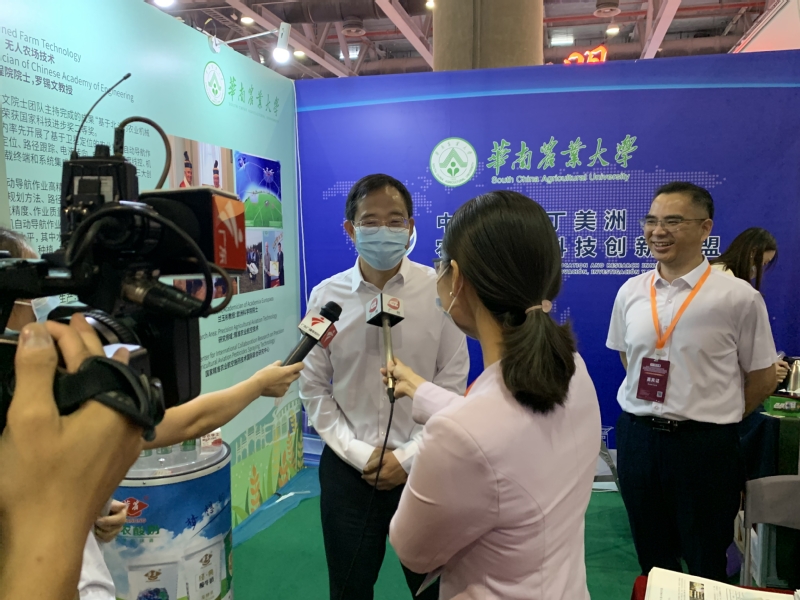 After the opening ceremony, Wang Binwei and consular representatives from various countries toured the exhibition and had cordial exchanges with exhibitors to learn about food companies and the industry. The SCAU Asset Management Co., Ltd. and College of Food Science of SCAU exhibited some featured products at this expo.
Finally, Wang Binwei was invited to accept an exclusive interview with Guangdong TV and Guangzhou TV Stations. He highlighted the significance of this expo and the cooperation prospects of the Alliance CLAERIA.
Leaders of Office of International Relations and SCAU Asset Management Co., Ltd. and relevant experts from College of Food Science also attended the opening ceremony.