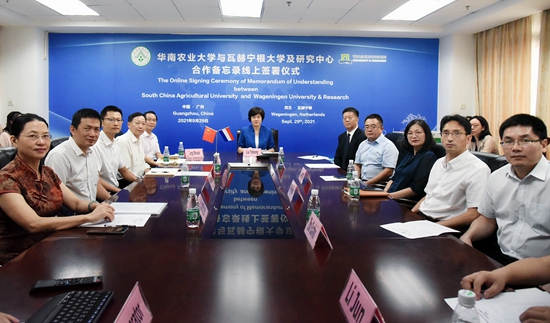 On the afternoon of Sept.29th, Professor Liu Yahong, President of South China Agricultural University (SCAU), and Professor Arthur Mol, President of Wageningen University & Research (WUR) of the Netherlands, signed a Memorandum of Understanding (MOU) online, marking the formal establishment of partnership between the two universities. The signing is not only an affirmation of the achievements of the existing cooperation, but also further signifies the confidence and common vision for the future cooperation from both parties.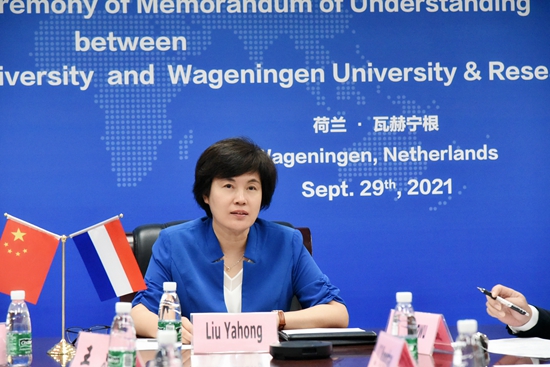 President Liu expressed her gratitude to WUR for the concern and support to SCAU when the epidemic situation in China is the most severe. Being glad to communicate with WUR colleagues again online this time, she pointed out that facing a series of current common challenges such as climate change, public health, food safety and environmental pollution, it is hoped that the two sides can expand industry-university-research cooperation in Biomass Energy, Digital Agriculture and Smart Agriculture, etc. By working together, WUR and SCAU can make greater contributions to solve regional and global problems and improve the well-being of all mankind.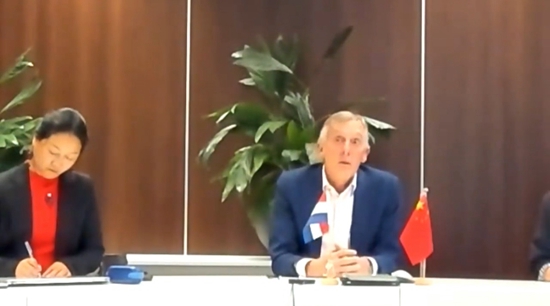 President Mol, who once visited SCAU in 2018, indicated that the current complicated international situation has brought both opportunities and challenges to universities, and thus the cooperation between universities and scholars is particularly important, including how to jointly carry out talent training and relevant international cooperation, and how to promote human well-being in a more effective way. With deeper collaboration between WUR and China, WUR is willing to work together with SCAU to continuously enhance mutual understanding and promote exchanges in various fields.

During the meeting, the two sides reviewed the achievements reached in the past cooperation and put forward plans for the next step, including strengthening undergraduates exchanges, joint degree programmes for postgraduates and carrying out cooperative research, etc.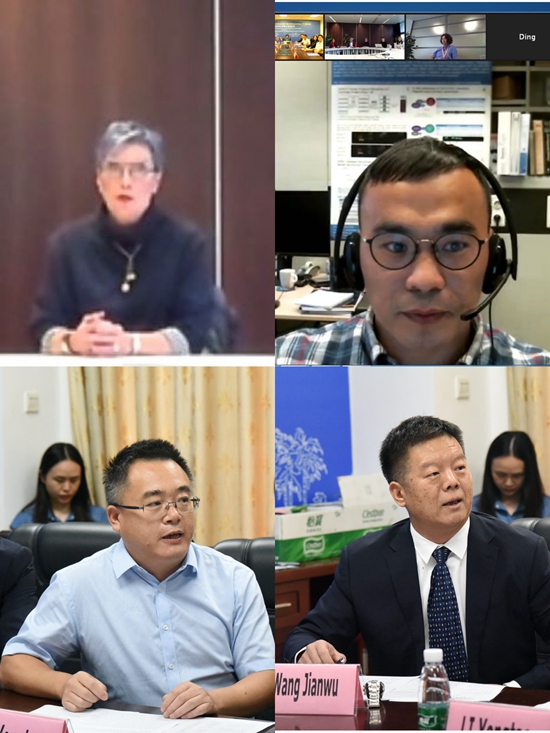 It is reported that, focusing on the construction objective of "world-class university with agricultural characteristics", SCAU recently issued the International Partnership Plan for First-Class Disciplines and established the Seed Fund sponsoring the plan. This is to encourage and support key disciplines to establish high-level, all-round and substantive international partnership with the top 100 first-class universities and academic institutions, or those with top 50 disciplines on QS ranking of Agriculture and Forestry in the world. By now, SCAU has signed Memorandums of Understanding with the University of California, Davis, the University of Edinburgh and Wageningen University & Research in 2021, providing strong support for promoting the internationalization of SCAU and building world-class disciplines.
(Edited by: Xiao Yuhan &Wu Mingzhen )