The coronavirus pandemic has posed severe challenges to international exchanges and cooperation. To cope with the challenge, Office of International Relations combined online and offline meetings to expand cooperation with foreign universities.
On September 25, 2020, SCAU and Wekerle Business School, Hungary hold an online meeting to locate the areas of common interest and explore cooperation possibilities.
Szakacs Fulop, Dean from Wekerle Business School in Hungary and Fekete Szabolcs, Professor from University of Pecs introduced their universities respectively. Wang Jianwu, Director from Office of International relations, delivered a speech with emphasis on the achievements in scientific research of SCAU. Prof. Tan Ying, and Prof. Xia Qiang introduced the research areas and degree courses of College of Economics and Management and College of Mathematics and Informatics.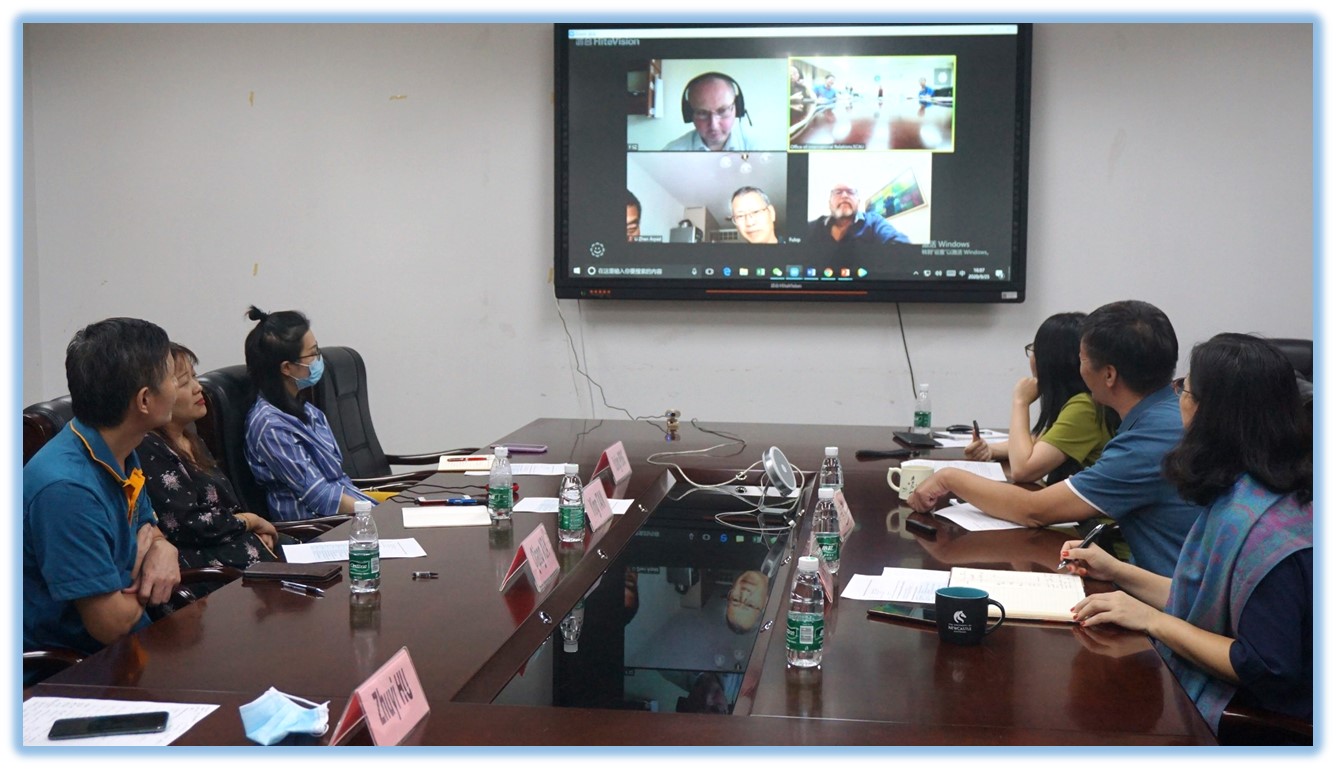 Both sides discussed the possibility of collaboration in academic research, talent training and student exchange in the fields of business, information technology and ecology, and reached a preliminary consensus.
Translated by Liang Hao
Proofread by Xie Kaijie