Recently, President Dr. Ishtiaq Ahmad from University of Sargodha, Pakistan led a delegation to visit SCAU. President Liu Yahong held a meeting with the delegation, and both sides discussed the issues related to the progress of the "Sino-Pakistan Agricultural Research Institute".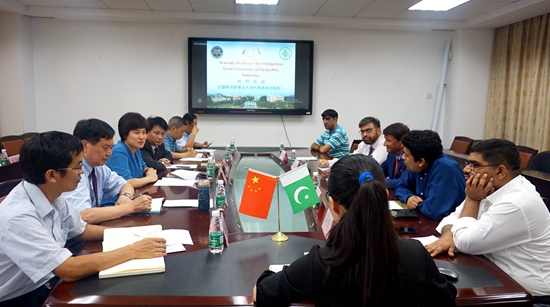 President Liu warmly welcomed Dr. Ishtiaq Ahmad and his delegation, and President Dr. Ishtiaq Ahmad expressed his gratitude to President Liu for the warm reception. Dr. Ishtiaq Ahmad hoped that through this visit, the cooperation of both universities will be enhanced, and he also extends an invitation to President Liu to visit Pakistan. In the meeting, issues like talent cultivation, research cooperation and enterprise-university-research cooperation were under discussion, and consensus were reached upon promoting the joint-establishment of "Sino-Pakistan Agricultural Research Institute".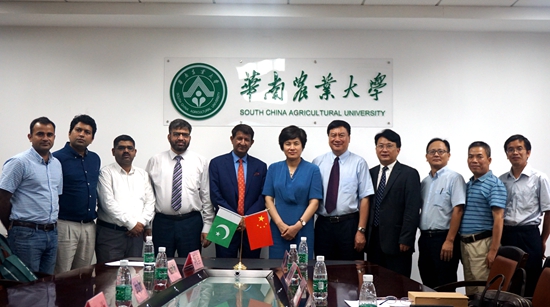 Heads and experts from College of Agriculture, College of Horticulture, National Center for International Collaboration Research on Agricultural Aviation Pesticides Spraying Technology also attended the meeting.
Translated by Deng Ting
Proofread by Yu Yunling