From August. 19th to August. 26th, a delegation led by President CHEN Xiaoyang visited four universities in the U.S.A and Canada on their kind invitation. During the visit, delegates exchanged views with representatives and had in-depth discussions on building a high quality university through international cooperation.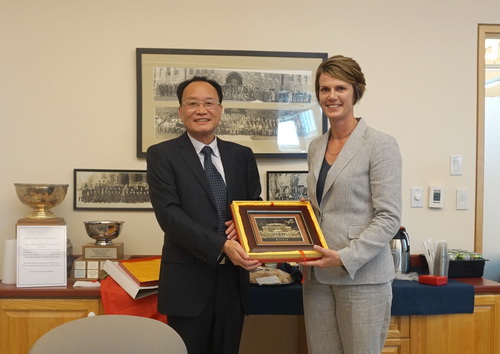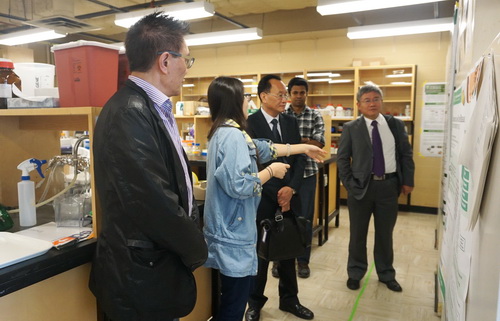 The delegation, joined by YU Rangcai, Dean of College of International Education, and FENG Lixin, Director of Office of International Relations, concluded a tour to Queen's University, University of Alberta (UAlberta), University of California, Davis (UC Davis), and San Francisco State University (SF State). Delegates were cordially received. In reception came Kathy O'Brien, Queen's University Associate Vice-Principal (International), Nat Kav, UAlberta Provost and Vice Chancellor, Ralph J Hexter, UC Davis Provost and Executive Vice Chancellor, and Yenbo Wu, SF State Associate Vice President. Directors of related departments also joined the reception.
The visit enriched understanding between SCAU and its partners. During his visit, President CHEN briefed on SCAU guidelines on building a high quality university, and explored university-level cooperation in such fields as scientific research, professional training and the introduction of overseas PhDs. Substantial discussions saw consensus in many aspects, including the exchange of staff, researchers & students, and cooperation in running schools, research centers & platforms.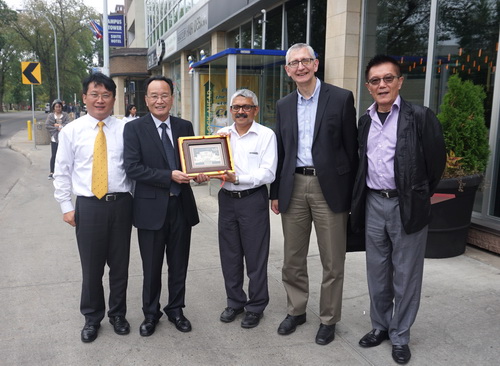 President CHEN also visited research centers and teaching facilities. He then delivered a speech to Chinese students studying at UC Davis, elaborating on SCAU guidelines on building a high quality university. Policies on introducing overseas high-level professionals were also explained. The informative remark interested the audience, who were warmly welcomed to work for SCAU after graduation.
Source: the International Office