From April 24 to May 1, a delegation led by Vice President Liu Yahong visited Cardiff University, Lancaster University, Queen's University Belfast (QUB) and University College Dublin(UCD). During their visit, delegates held in-depth and friendly talks on subjects including SCAU's international cooperation and the recruitment of overseas high-level professionals. Besides, a SCAU High-level Personnel Recruitment Fair was held in London and received wide attention.
The delegation received warm hospitality from Vice President Nora de Leeuw with Cardiff University, Vice President Steve Bradly with Lancaster University, Vice President Chris Elliot with Queen's University Belfast, Vice President Dolores O's Riordan with University College Dublin, and directors of relevant departments and colleges.
Representatives of host universities and our delegation reviewed cooperative achievements in recent years, and had productive discussions on joint cultivation of students, staff exchange, and the establishment of collective scientific research platforms. Vice President Liu went on to visit labs, teaching facilities and research platforms.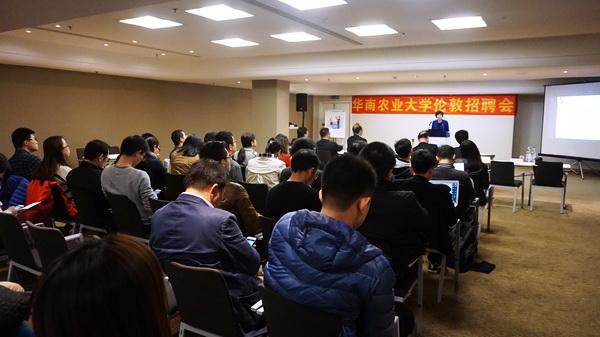 High-level Personnel Recruitment held in London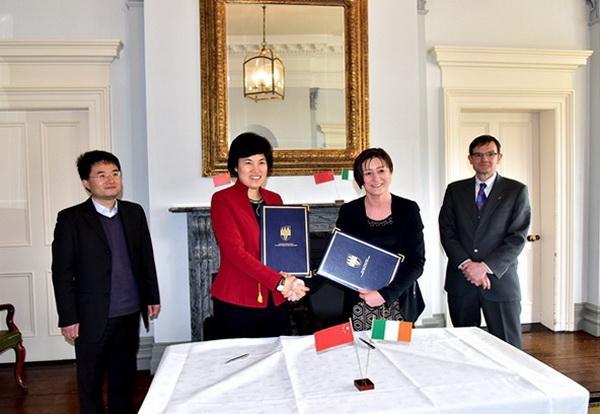 Signing of 2+2 Dual Degree Program in Food Science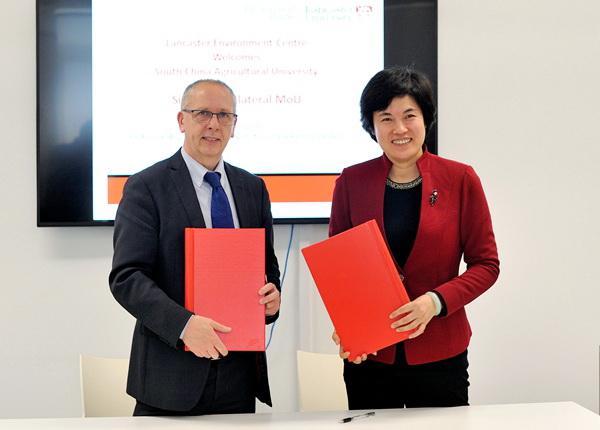 Signing of Joint Cultivation Program in Environmental Sciences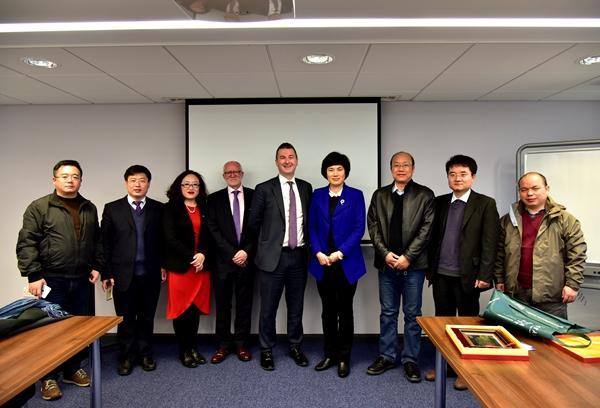 SCAU delegation in QUB
During this visit, our delegation held a High-level Personnel Recruitment Fair in London, which was attended by over 40 PhDs and researchers. Applicants gained detailed information about SCAU, especially policies in recruiting high-level personnel.
Vice President Liu also met students exchanged from SCAU to Cardiff University and UCD, and talked with Chinese exchange students to introduce SCAU's high-level personnel recruitment policies.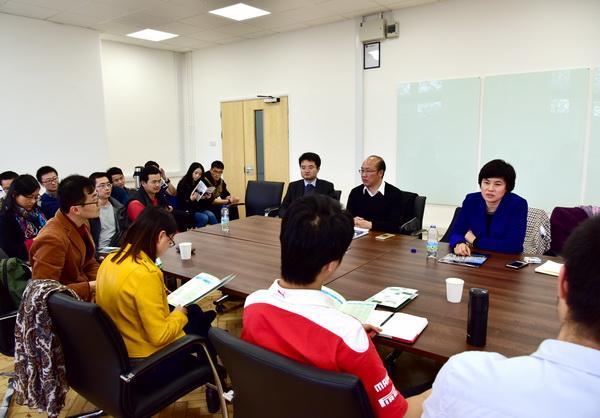 SCAU delegation meeting with Chinese students in Cardiff University
This visit strengthens ties between SCAU and universities in UK and Ireland and reaps abundant fruits: an agreement with Lancaster University on 2+2 Joint Cultivation Agreement of Environmental Science and reached a consensus on details of international environment cooperation center; an agreement with UCD on 2+2 Joint Cultivation Agreement of Food Science. Cardiff University and SCAU intend to host Engineering Science international class and cultivate postgraduates jointly; QUB and SCAU intend to host Food Science and Engineering international class.
These achievements lays a solid foundation for enhanced exchanges and cooperation in a comprehensive areas. In addition, SCAU's related talents recruitment policies are promoted, which enhances SCAU's global presence and broadens channels to introduce high-level personnel.
Members of SCAU delegation include: Su Xiongwu, Director of Human Resources Department; Yang Zhou, Dean of the College of Engineering; Lei Hongtao, Executive Dean of the College of Food Science; Li Yongtao, Vice Dean of the College of Natural Resources and Environment and staff from the International Office.
Source: the International Office