Recently, Professor Eduard Müller,President of University for International Cooperation, Costa Rica, visited our university and met Vice PresidentYang Zhou, during which the two sides engaged in in-depth discussion on exploring cooperation possibilities.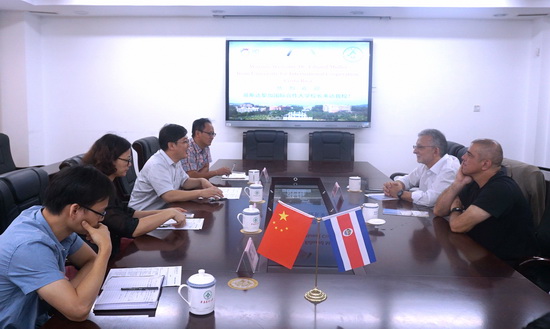 Yang Zhou introduced the history, advantages and international cooperation of our university. He spoke of the extensive international experience of Professor Eduard Müller and his efforts and research achievements inareas like renewable development,higher education management,climate change, biodiversity,sustainable development,tourism management,rural development and so forth. Yang hopes the two universities could enhance cooperation on scientific research.
President Eduard Müller said that he looks forward to expanding research cooperation with our university through this visit.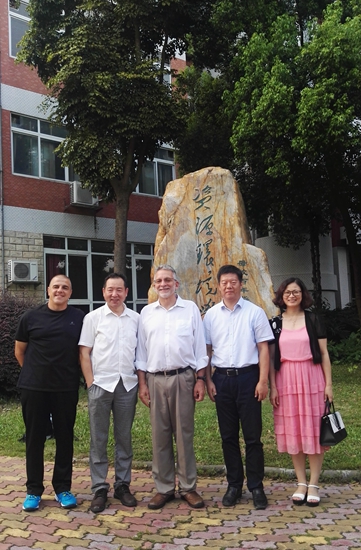 During the visit, President Eduard Müller also made a visit to the School of Agriculture and School of Resources and Environment. He discussed with a dozen experts. Müller thought both parties can carry out cooperation in the areas of agricultural and resources protection,pest prevention and control, crop cultivation,ecosystem,plant protection and environmentally friendly fertilizers.He also indicated his efforts in establishing an international hub which will involve experts from more than 30 countries around the world and invites the participation of our university.