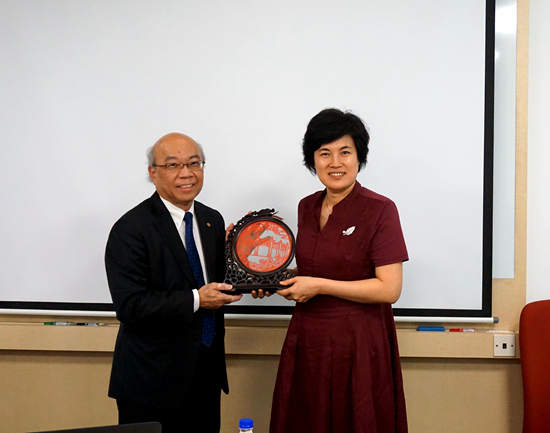 SCAU Vice-Chancellor Prof. Liu Yahong exchanges gifts with Prof. Meng-HuaEr, Vice-Chancellor of Nanyan Technological University
Recently, a delegation led by SCAU Vice President Prof. Liu Yahong visited Nanyan Technological University, National University of Singapore and Institute of Molecular and Cell Biology for inter-institutional exchanges and cooperation.
During the visit in Nanyan Technological University, the delegation was greeted with a warm welcome by Vice- ChancellorProf. Meng-HuaErand heads of concerning departments. The two sides had a deep, passionate and fruitful discussion in issues such as staff assessment, scientific research cooperation management, distribution and management of scientific research laboratory, personnel training and student communication and cooperation. Both Prof. Liu and Prof. Meng-HuaEr agreed that with the rapid development of the domestic universities, the two universities would enjoy promising prospect of cooperation.Strengthening mutual understanding and cooperation between both sides could help absorb advanced experience from each other. In addition, substantive exchanges and cooperation were expected by both sides.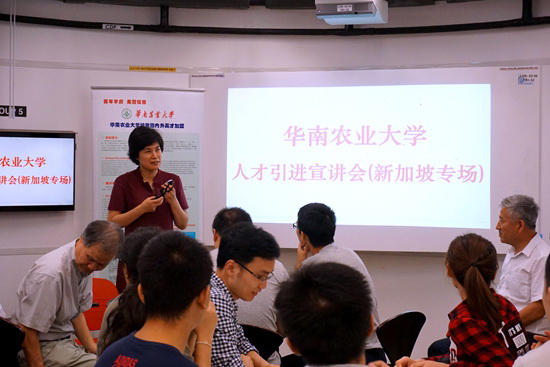 Job Fair in Nanyan Technological University